Inici >
The Valencian Regional Ombudsman opens an ex officio enquiry to investigate odour complaints at Burriana slaughterhouse
Actualitat del Síndic
The Valencian Regional Ombudsman opens an ex officio enquiry to investigate odour complaints at Burriana slaughterhouse
14-10-2011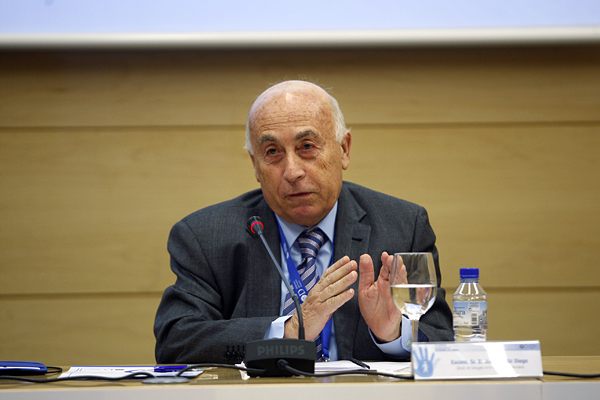 The Regional Ombudsman of Valencia, José Cholbi, has opened an ex officio enquiry to investigate complaints about waste dumping at Burriana slaughterhouse. Next to the slaughterhouse there are several schools, such as Villa Fatima, Penyagolosa and Salesianos Schools, that are suffering major nuisance and strong odours due to the slaughterhouse mentioned above.
The Regional Ombudsman, José Cholbi has noticed that residents from the northern area of Burriana, as well as teachers and students from those schools, are collecting signatures to submit them to the Mayor. The complainants urge the Mayor to stop as soon as possible discharging the slaughterhouse waste into the city sewer system. This citizens' initiative is based on the unbearable odour they have been suffering for so long.
The Valencian Ombudsman has addressed the Mayor of Burriana. In his report request, Cholbi recalls the Mayor that according to Spanish Courts of Justice the practice of nuisance activity, such as the slaughterhouse dumping, may affect perniciously on the fundamental right to the inviolability of the home and the constitutional rights to health protection, an adequate environment and housing. Therefore, it is the authorities inescapable responsibility to protect them.
Furthermore, the Regional Ombudsman informed the Mayor that the Valencian Statute of Autonomy provides that everyone has the right to enjoy life in a safe and healthy environment, ecologically balanced.
For all the above mentioned, José Cholbi has opened an ex officio enquiry under the provisions of law governing the institution of the Regional Ombudsman. According to this, Cholbi has requested the Mayor of Burriana to submit within fifteen days a report, informing about the actions taken or planned to eliminate nuisance smells from the local slaughterhouse.